Mixing Equipment Workshop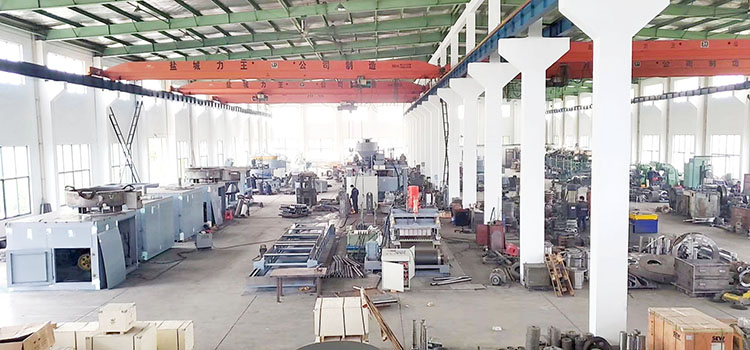 Yechuang MT established deep cooperation relations with Zhengzhou University, Wuhan Iron and Steel Design Institute, Anshan Coking Refractory Design Institute, Luoyang Coking Refractory Design Institute, and other colleges and universities, scientific research institutes, successively developed domestic first-class mixing equipment ,such as tilting intensive mixers, twin shaft concrete mixers, planetary concrete mixers etc.
With professional and advanced design concept, exquisite rigorous production technology, leading and excellent product quality, our mixing equipment have gained great praises and favor by ASB, Panzhihua Iron & Steel Corporation, Capital Iron and Steel Company, Chongqing Iron and Steel, Wisco, Ma Steel, Sinosteel ,Japan Kurozaki, South Korea POSCO and other large enterprises at home and abroad . Our marketing performance has been in the forefront of domestic industry for many years. Till now, the company has all kinds of engineers and technical r&d personnel for more than 20 , more than 100 on-the-job technical workers, and has declared or owned more than 20 patents of invention and utility models.