Indian Customers Came to Visit Our Factory for Ceramisite Proppant Project
03-12-2021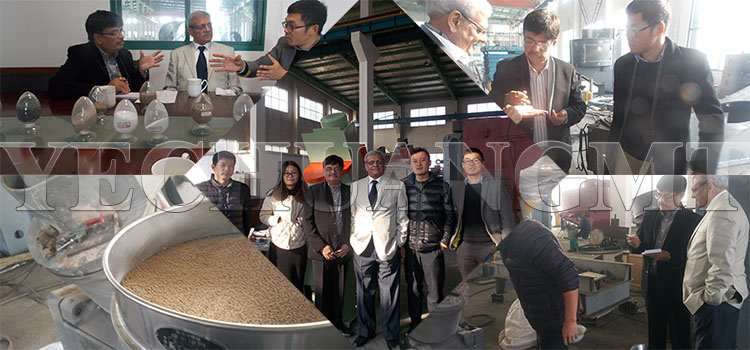 On date Nov.22,2021,one of our Indian customers came to our factory for their ceramisite proppant project.They did some tests by our testing intensive mixer / granulator model MX03T(10L,15KG) with only kaolin and water.Requestes particle sizes between 0.4-0.65mm.The test results were all excellent.
After we had a meeting for the technical details and prices,they decided to purchase 4 sets of intensive mixer model MX15(500L, 500KG) for their new project.
Our general manager Mr.Lin and overseas sales manager Mr.Cage Zhang emerged for a photograph with the Indian customers.